Spa And Massage Therapy: More Than Pampering The Body
When someone says a spa session, the first words that pop into the mind are "pampering session." Yes, spa and massage therapy indeed pamper the mind, body, and soul, but they are so much more than that. They are not mere feel-good treatments that we need once in a while to face the vagaries of life. They are sessions that bring genuine health benefits to a person.
The reality of spa sessions is far different than our imagination. Regular massages can help an individual maintain mental and physical wellbeing. In today's era, where escaping the hectic schedule of work and life has become imperative, these benefits are even more invaluable. While some take vacations to immerse themselves into spa sessions in a faraway resort, others indulge in day spa centres. Both give the same outcome – you focus on your inner self for a short while and reaps its advantages.
Let's take a look at the many benefits spa and massages treatments bring to a body.
The Advantages Of Massage Therapies
While it is advised to have regular massage treatments to appreciate the many benefits they bring fully, even a single session can be helpful. Here some of the prevalent advantages of massage therapy: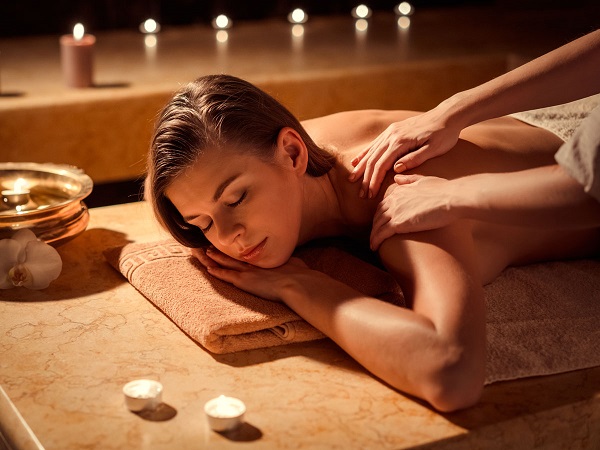 It calms the entire nervous system which drives the body to relax, rewind, and rejuvenate.
It slowly leeches away tension and anxiety from the body, which can help get rid of depression and improve overall mood.
It can relieve spasms, cramps, and aches of the muscle and in some cases, even prevent them from occurring. Therefore, it can help handle pain in conditions like sciatica and arthritis.
Pump the flow of blood to all parts of the body, thus deliver heaps of nutrients and much-needed oxygen to cells for repair.
It stimulates the lymphatic system of the body which is responsible for eliminating waste material.
While the advantages of a massage are many, it is never recommended to get one when the body is ailing with inflammation, fever, and other specific medical conditions.
The Merits Of Regular Spa Sessions
Massage therapies tend to have a more physical impact on the body. Spa sessions, on the other hand, benefit the mental side of it. Here are some paybacks of professional spa treatment:
A vital break from the burdens of work, family, and friends to focus on your wellbeing and inner strength.
Gets rid of toxins in the body to revitalize it for healthier skin.
It slows down some of the processes in the body, which help re-generate it better.
It pumps the body with serotonin, the chemical which gives the "feel good" emotion.
Exfoliates the entire body refines the pores, promotes cell growth, and gives a polished skin.
Body wrap spa sessions provide a vital injection of minerals required by the body to recharge.
Heat spa sessions purify the body and stimulate circulation.
Without a doubt, a single spa or massage session can influence the body for the better, but for long term effect, regular treatments are needed. For people who wish to relieve pain or manage symptoms of diseases, continuous therapies are required. Ailments like sciatica and arthritis need steady massage sessions to relieve pain and increase range of motion. How many sessions will be required depend upon?
What are your emotional requirements?
How much can your physical body handle?
What your financial budget?
Remember, a one-hour spa session cannot undo years of unhealthy living or deep-rooted pain. If you are seriously considering leveraging the benefits of spa and massage, begin with one session every seven days. If you are looking for physical pain solutions, twice a week would be better. For emotional wellbeing, once in two weeks is possible. Here – Check out the benefits of massage therapy.
Lastly, each person's immune system is different. What might affect one individual might not help another. So, try a few various massage therapies before picking the final one.